💡 Weekly News & Updates from Meadowridge School
Grade 5 (virtual) exhibition is online now!
The Grade 5 Exhibition is the culminating, collaborative experience in the final year of the IB Primary Years Programme. Students explore, document, and share their understanding of an issue or opportunity of personal significance to themselves. By working on this project students engage in in-depth, collaborative inquiry, are responsible for their learning, exploring multiple perspectives, and working to demonstrate the attributes of the IB Learning Profile. See the projects and hear from our students →
Introducing Kaleidoscope Volumes I, II & III
A little over a year ago, the pandemic struck and music education quickly became a casualty. But where there is challenge, there is also opportunity. In December, thanks to generous donations to the school's Annual Fund, the Digital Recording Arts program was launched. "Producing music engages the entire person. Behind every song or instrumental piece is a student or group of students who have written, arranged, recorded, edited, mixed, and mastered the work," Mr. David Noble explains. Releasing these works in three separate volumes, our community can now enjoy Kaleidoscope volumes I, II, and III.
Grade 9 student earns second place in the second annual Concours Virtuel
More than 360 students between St. John's and Victoria participated in the second annual Concours virtuel, a French speaking and video competition hosted by Canadian Parents for French BC & Yukon. Eva L. (Grade 9) won second place in the Core French category. Her speech details her journey of discovering her love for figure skating and how she manages to fit all into a busy school schedule. Eva has only been studying French for a few years and this prize is a result of her dedicated work and passion for French. Felicitations!
Relive the PYP Showcase magic anytime, anywhere
Catch up with Danika Kotylak '13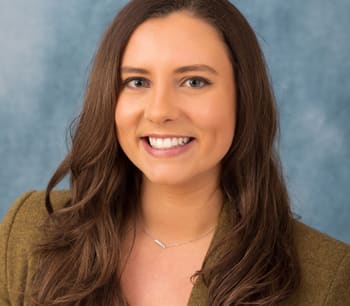 Danika Kotylak '13 was an integral member of the Meadowridge school water polo team while at Meadowridge helping the school win a provincial title in the sport.
She went on to study at the University of Hawaii as a student athlete before earning her Juris Doctorate at Thompson River University. Danika currently works as an Associate Lawyer at LaBarge Weinstein LLP while also providing volunteer legal services to Via Sports.
A reminder from the Library: bring your books back before the summer
As the school year comes to a close, the library is asking for all library books to be returned. Please also note that Middle and High School textbooks will be returned June 23 and 24.
Uniform Shop closure
The Uniform Shop and online store will be closed from June 24 until July 4 for inventory. The store will re-open on July 5, 2021.
Final half-day of classes for the school year
Please note the final day of classes for students will be Friday, June 25. This will be a half-day with students dismissed at:
11:25am: Elementary
11:30am: Middle School
11:35am: High School
Buses are scheduled to depart at 11:45am.
🔗 Useful Links & Resources
FUN FACT: The newest official US holiday is Juneteenth! June 19 is now a day in the US that commemorates the end of slavery. Juneteenth is followed by Martin Luther King Jr. Day, established in 1983, as the newest US holidays.
MEADOWRIDGE SCHOOL
12224 240th Street Maple Ridge, BC V4R 1N1