😎 Weekly News & Updates from Meadowridge School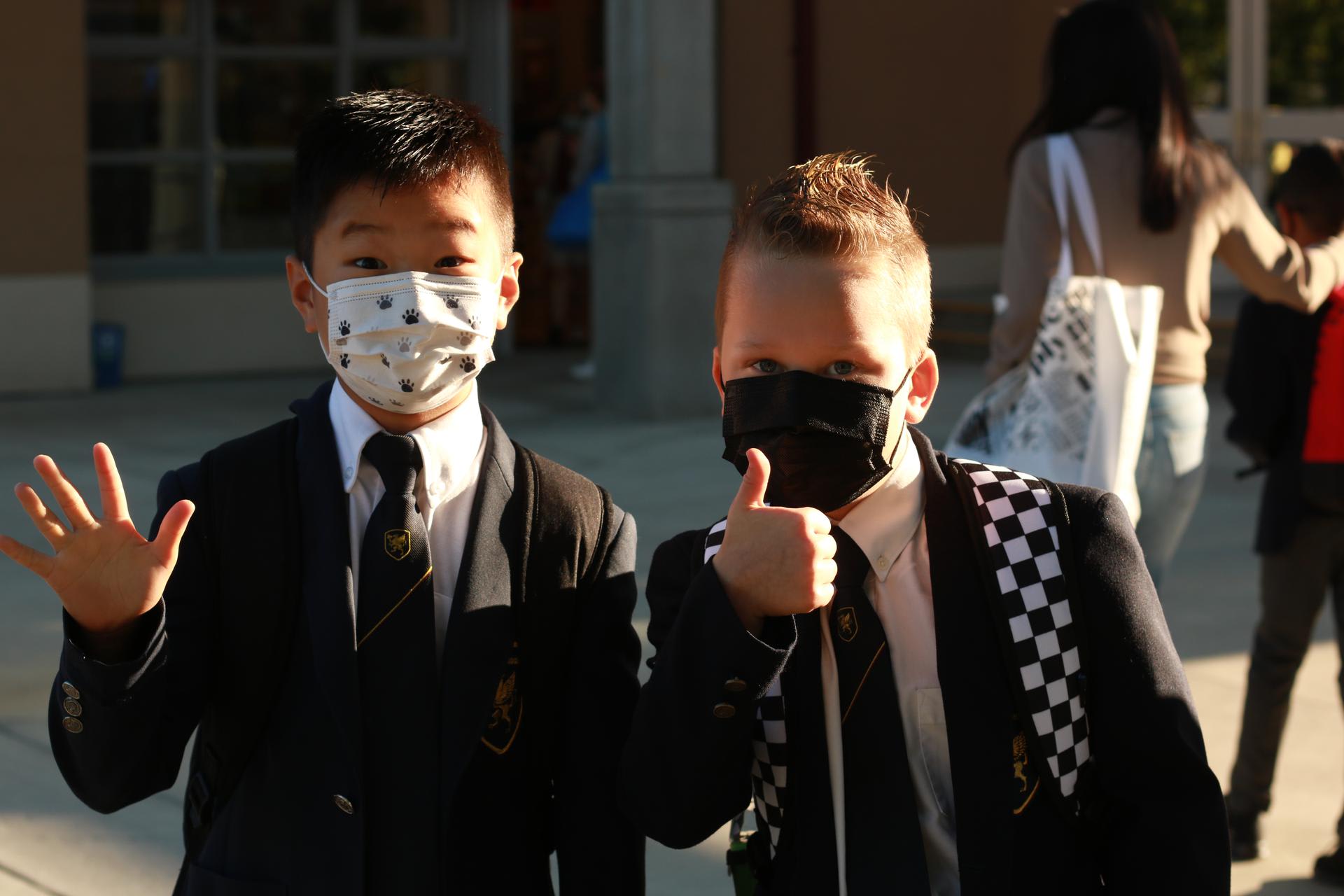 Meet the newest members of the Meadowridge community
Get to know Ms. Hamaguchi and Ms. Derkson, the newest members of our growing faculty who bring with them a wealth of experience and knowledge and individuality. Meet our newest community members →
What is Social Emotional
Learning (SEL)?
Catch up with Kyle Sholes '12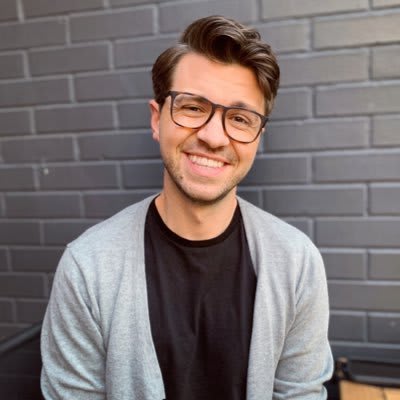 While at Meadowridge, Kyle was an active member of the school community serving as the President of Senior Gryphon Council. After graduating in 2012, he moved back east to study at Huron University College in London, Ontario and graduated with Bachelor of Arts in Political Science in 2016.
Kyle is currently working for StrategyCorp, a political consulting firm as the Policy Director for their Institute of Public Policy and Economy and a consultant in the Public Affairs department. Kyle utilizes his public sector experience with the Ontario government to help clients achieve their goals. He currently works with a variety of municipal, Indigenous and post-secondary clients across a range of policy areas. In addition, he recently wrote an opinion piece in the Toronto Star on how the government can help support businesses as we reach a post COVID world.
The Welcome Back Picnic is tomorrow!
We're excited to welcome everyone to our Welcome Back Picnic tomorrow from 3:30pm to 6:30pm. Upon arrival, please head to the Registration Table to pick up your information packs, food vouchers, and game cards. To keep the afternoon fun and safe for everyone, please follow these rules when on campus:
With many attendees to our Welcome Back Picnic, we encourage families to carpool if possible.
While the food and fun are free, we will have a pop-up spirit shop and one paid game. Bring some cash if you wish to participate in our balloon splash game and soak your favourite teachers!
Adults who are not yet fully vaccinated must wear a mask.
Traffic rules and reminders: keeping us all safe this school year
It has been a great start to school this year. It is wonderful to see our students coming back so excited and eager to get back to school. In the first couple of weeks, we work to establish routines and agreements about many things, and we will need to do the same for traffic and parking. Here are some reminders as many vehicles come together at the beginning and end of each school day.
We have wonderful neighbours around our school, many who have young children. For the safety of all, please be sure that you are following traffic rules and speed limits when driving through this area.
When dropping off your children, be sure to pull up to the curbside Kiss N' Go area. Do not let your children out in the middle of the road.
Ask you children to meet you on the school-side of the road, not in the central boulevard area. Children get excited to see parents and do not always check for oncoming vehicles.
Be sure to use the lights at the crosswalk areas. This will indicate to vehicles to stop and let you pass.
Refrain from parking in the Kiss N' Go area for a long period of time. Do not leave your car unattended in this area at any time. Parking there may prevent emergency vehicles from accessing the school. We may have to ask you to move if large delivery vehicles or emergency vehicles come to school.
As a community, we care about the Earth and our students. Please do not sit idling in your car; the exhaust fumes are unhealthy for all.
Please be patient, polite, and models of behaviours that we expect of our students. Thanks for your cooperation.
Terry Donaldson
Deputy Head of School
Notice from Fraser Health: B.C.'s Vaccination Status Reporting Regulation for Students
BC's Vaccination Status Reporting Regulation for children has been in effect since July 2019. This regulation supports the gathering of immunization records by Fraser Health for all students in all schools across the region within the province's jurisdiction and to offer immunizations in school settings. Please read the Fraser Health Notice for more information.
Please read the Fraser Health Notice for more information.
Grade 4 to Grade 12 Fencing Survey Due September 16
Students in Grades 4 to 12 are asked to please fill out the Fencing Survey if they want to participate this school year. The survey must be returned by Thursday, September 16. If you have any questions, please contact Ms. Chow at connie.chow@meadowridge.bc.ca. En garde!
Middle & High School Spirit Day is tomorrow!
Here's what you need to know
Tomorrow, we'll be celebrating our Grade 6 to Grade 12 Spirit Day. Spirit Day is an important part of the year at Meadowridge and all students are expected to attend. Wear your house shirt with PHE bottoms and running shoes. Some of the activities will be outside, rain or shine, so dress appropriately for the weather. A hot dog, fruit, chips, and juice box will be provided for lunch for everyone, but students may want to pack extra snacks. Junior Kindergarten to Grade 5 students will celebrate their Spirit Day on Friday, September 17.
The 2021-2022 House Cup competition began this week with a faculty and staff event, here are the current standings: Alouette (100), Fraser (75), Whonnock (50), and Kanaka (25).

Robotics opportunities - coming soon!
Students from Grades 2 to 12 have opportunities to practice and learn their robotics skills this year in four different clubs:
Grade 2 to 3: Tuesday afterschool First Lego League Explore – more information will be coming soon.
Grade 4 to 5: Tuesday afterschool Intro to Robotics Fun Club – introduction to Lego EV3 robotics through fun challenges. More information will be coming soon.
Grade 5 to 8: Robotics teams – Thursday afterschool First Lego League Challenge teams. Two terms with tournaments.
Grade 9 to 12: First Tech Challenge teams – meetings are flexible, but commitment is two terms and some weekends for events. Be part of an independent engineering team involving design, promotions, fund-raising, volunteer outreach, building, and or coding.
No experience is required for any teams or clubs.
Calling all neglected EV3 Mindstorm robots! If you have an EV3 robot that is just collecting dust and would like to give it to the school, we are always looking for more bots. We may have a home for extra Lego pieces you have as well to support our creative First Lego league teams. Lego technic is particularly useful.
If you have any questions or robotics equipment to donate, please email Ms. Mohoruk at carrie.mohoruk@meadowridge.bc.ca.
Get set for fall athletics
The Athletics Team is excited for the fall and the many opportunities we have to offer! Check out the athletics schedule for complete dates and times. If you have any questions, please don't hesitate to ask. More information on Fencing, Swimming, and Cross Country will be released later in the fall.
Students, things will get busy quickly. We recommend creating a schedule and setting reminders so you can remain organized and prepared for all your assignments and activities throughout the week. Go Gryphons go!
🔗 Useful Links & Resources
FUN FACT: During the gray squirrel's fall caching season, when the critters bury nuts and seeds in hundreds of scattered caches to serve as emergency winter larders, a typical squirrel shows a 15 percent increase in the size of its hippocampus—the memory and emotion center of the brain—compared to the rest of the year.
MEADOWRIDGE SCHOOL
12224 240th Street Maple Ridge, BC V4R 1N1