☔ Weekly News & Updates from Meadowridge School
Watch the Truth & Reconciliation Assembly
Today, our community joined together to recognize the National Day for Truth and Reconciliation. A recording is available online for those who were unable to attend. Watch the recording →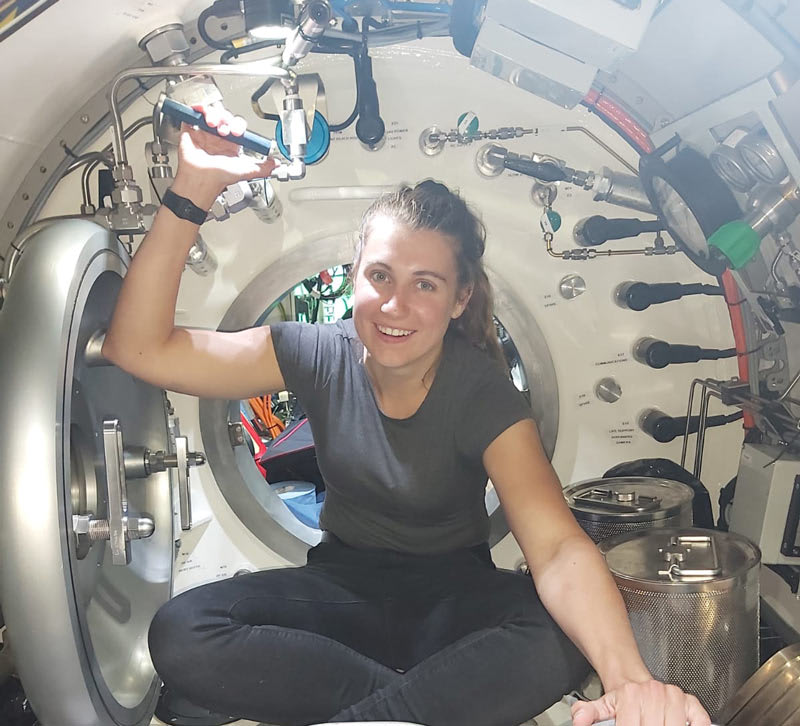 Catch up with Lauren Crawford '13
Since graduating from Meadowridge, Lauren earned her Master's in Chemistry from Durham University in the UK. She then went on to run the largest sport participation program in the UK for Durham before starting her career with James Fisher & Sons plc. She has recently been working on building submarine rescue vessels for different navies around the world and she is now in the process of moving to Hong Kong to go play rugby and see where she ends up from there.
Make your gift to the Meadowridge Annual Fund today!
The Annual Fund allows teachers across the Continuum to acquire essential resources and equipment to enhance your child's learning. The enhancements add depth and breadth to students' experience inside and outside the classroom, allowing them to explore, seek, and find their extraordinary!
Join us this year by making your gift today →
Questions about your gift? Contact development@meadowridge.bc.ca.
Meadowridge Debate Tournament: registration open
Debate is an immersive experience welcoming students from around the world. Due to COVID-19, many tournaments have been moved online. Taking advantage of this, three Grade 11 students (Akira Y., Peter Y., Isabella Z.) are organizing the first ever Meadowridge School Debate Tournament (MSDT) on Zoom, collaborating with judges and debaters from across the world.
Hosted on October 22 and October 23 the tournament is right before UBC Fall, acting as an amazing opportunity for students to sharpen their skills. Making sure that debaters get the best experience possible, the tournament organizers have made sure to recruit only qualified judges with coaching or university-level debate experience. The tournament has been under works since 2020; all planning has been carefully executed to ensure this tournament will be just the first to many future Meadowridge School tournaments. Please navigate to the tournament webpage for more information.
Picture Day: online ordering is now available
All students will have received a picture day sheet, including their individual access code and instructions with how to order photos online. If you did not receive a picture day sheet, please contact Photo Expressions at studio@photoexpressions.ca or call 60-477-7399.
Parent Guild reminder: two executive positions are up for re-election, looking for nominations
Would members of the Meadowridge Parent Guild take notice that the Annual General Meeting will take place at 7:00pm on November 2, 2021. As there is a quorum requirement it is our hope that all members attend.
A member is "2. Every parent/legal guardian with a child at the school is automatically a member of the Parent Guild."
Nominations for the 2-year term position of Chair and Secretary will be accepted via email to guild.chair@meadowridge.bc.ca, via email to danielle.christensen@meadowridge.bc.ca, or in writing to the school front office until October 31, 2021.
Middle School Parent Information Session: Understanding the Meadowridge Middle School Program

Middle School parents are invited to learn about the Meadowridge Middle School Program on Friday, October 8 from 8:40am to 9:40am. Click here to RSVP (required for all parents attending) →
Parents will learn about our approach to teaching Middle School students and about our timetable, homework expectations, extra-curricular involvement and more. This will be an in-person session but will be recorded for all families who are unable to attend. We will also have an option available for parents to ask questions if they were unable to attend.
COVID safety: self-screening
All parents as asked to complete a daily health check of their children prior to sending them to school. If they have a fever, chills, cough, difficulty breathing, or have lost their sense of smell, they should be kept home until their symptoms have subsided. There BC government has provided an online Health Check. Thank you for your help in keeping our community safe.
MyKidsSpending (MKS) online cafeteria payment system
MyKidsSpending, the cafeteria account management system, is experiencing technical difficulties and there may be a delay in monthly invoices. Once these issues are resolved, families will continue to receive invoices each month. If you have any questions, please contact sage@meadowridge.bc.ca.
Keeping safe: driving and safety guidelines
What is the rush? "Go slow to go fast—" It only takes one speeding car to cause back-ups and issues!
Be alert for the pedestrian stop and look before proceeding through crosswalks.
Pull over! When in the Kiss N' Go area, pull right over to the curbside to let your children out.
Always let your children out on the passenger (curbside) of your vehicle.
Be kind: Model behaviours that you expect of your children.
Yield to the busses at all times.
Save the planet: Turn your vehicle ignition off when waiting.
If parking along 240th Street, do not block our neighbours' driveways.
Parking in front of the fire hydrants is illegal and may limit access to water.
Double parking in the school's driveway or on the city streets is dangerous for all.
Please do your part in being a safe and courteous driver.
Terry Donaldson, Deputy Head of School
Parent volunteers needed for Diwali celebrations
Diwali is a time to celebrate light over darkness, hope over sadness, and show our love and acceptance of others. This year, Diwali will be celebrated a little differently at Meadowridge due to the ongoing pandemic. The planning committee is looking for your input and feedback for the celebration this year.
The committee has also created a new WhatsApp Group for Diwali 2021. Visit the chat by clicking here and please introduce yourselves as you join.
Elementary parent info morning session: exploring homework
Join us as we explore the world of homework in the Elementary School. Last year, we interrogated our beliefs and practices surrounding homework. We would like to share some of our learning and how homework is shifting to align with how children learn.
Join us in person or on Zoom to learn more.
Friday, October 1
8:40am in-person (Cafeteria - RSVPs Closed)
10:30am on Zoom (Zoom Link https://zoom.us/j/9396035968)
In-person session: Parents who have RSVP'd will need to sign in at the office and complete the health screening questionnaire and wear a mask at all times. To provide mandarin language support Ms. Wenqing Chen will be attending the in-person session to help clarify and answer questions. The session will not be translated; Ms. Chen will be there only to provide support for parents to communicate.
Zoom session: The Zoom session will cover all the same materials and will be recorded and made available to the community. There is no RSVP required for the Zoom session.
We look forward to working with you to share the challenges and successes of homework.
Mrs. Heather Nicholson and Ms. Stephanie Kinneard
Elementary info session: exploring homework
Friday, October 1 at 8:40am (in-person) and 10:30am (zoom)
Middle School info session: Understanding the Meadowridge Middle School Program
Friday, October 8 at 8:40am (in-person)
🔗 Useful Links & Resources
DID YOU KNOW: The term "Coast Salish" refers to a language family, including two dozen distinct languages and many dialects, and is used to indicate the cultural group of indigenous peoples who speak or spoke these languages.
MEADOWRIDGE SCHOOL
12224 240th Street Maple Ridge, BC V4R 1N1