🍎 Weekly News & Updates from Meadowridge School
Learning to "breathe like an animal"
During the yearlong 'Who We Are' unit of inquiry, Grade 3 students learn about mindfulness, growth mindset, and metacognition. To explore these important concepts and skills, students have practiced Shinrin-Yoku, meditation, mindfulness colouring, journaling and, more recently, enjoyed a campfire storytime with children's author, Angela Murphy, and her two dogs… keep reading →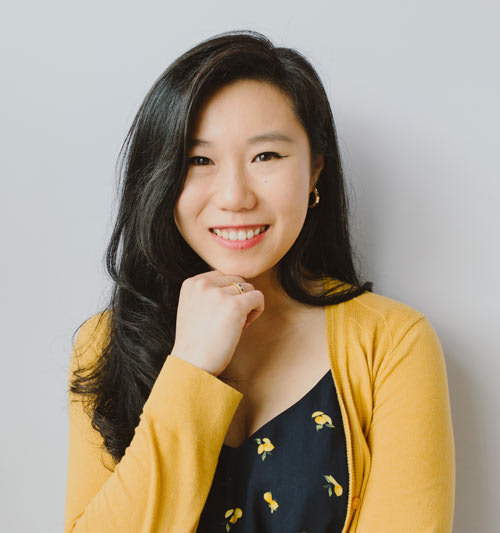 Catch up with Lillian Yin '10
A member of the Meadowridge Class of 2010, Lillian moved across the country to Montreal after graduation to pursue a Bachelor of Science in Dietetics and Human Nutrition at McGill University. Her interest in dietetics was sparked by her love of science and hope for a career that would allow her to contribute to the greater community.
Lillian currently works at Vancouver Coastal Health as a Dietitian at the Healthiest Babies Possible Program. In her role she provides nutritional counselling and health education to young pregnant women facing challenging life circumstances. Lillian helps ensure that her clients have a healthy pregnancy and are prepared for parenthood.
Open Houses are back! Early learning (JK and Kindergarten) Open House is October 22
We will be hosting a special Open House event designed around our Early Learning Program, Junior Kindergarten and Kindergarten, on October 22, 2021. If you will be applying for a sibling who will be aged 4 or 5 in the next school year, please be sure to register for this event and/or submit your application by November 30, 2021. For details and to RSVP, please visit meadowridge.bc.ca/open-house.
Important Messages for Middle School Parents: Uniform Updates & Squid Game
From Mr. Scott Rinn, Middle School Principal
Uniform Update: Many of you know that last year we made a few temporary modifications to the middle school uniform policy to address some of the COVID challenges, and we began this school year with the temporary modifications still in place. We are now at the point where we are prepared to return to a more traditional set of uniform expectations, so I wanted to take a minute to outline the changes and expectations. For a full list of uniform guidelines, please visit the uniform page on our school website. We hope that these changes will take effect starting Tuesday, October 12.
Squid Game Notice: I hope that you all are doing well. I wanted to share with you something that has recently come to my attention. Some of you may know that there is a new and very popular television show on Netflix called Squid Game, and apparently it has become especially popular with many of our middle school students. The show is rated TV-MA and is not intended for children under the age of 16.
Elementary School Homework Info Session: Available online
Parents who were unable to attend the Elementary School Home Learning Presentation are invited to watch the recorded session online →
Athletics Basketball interest survey
Middle and High School students, please fill out the survey if you are interested in playing on a Basketball team next season. Click here to access the survey →
Deadline to complete the survey is Friday, October 8 at 1:00pm.
Winners announced! Parent Online Concussion Course Certification Contest
Fifteen parents completed the online concussion course that is mandated for all coaches in BC High School Sports. Over 90% of our elementary coaches have also already completed the course. Great job Gryphons! A random draw of the fifteen parents produced our three winners: Nazanin Kadivar, Diana Germain and Elisa Lim will each be getting some Gryphon Athletic clothing! Congratulations. Mr. Spurgeon will be in touch to get something to you in your size.
Though their names didn't get drawn, a big thank you to the other parents who are now much more knowledgeable about concussions and their treatment.
Christine Mithen, Jamil Murji, Lina Cepeda, Denis Kim, Qin Deng, Tina Lee, Annie Dow, Carole Jaggers, Richard Yu, Idelis Watkins, Rod Chan, Mohammad Moosaei
Should anyone want to still do the course, it is open and available at www.cattonline.com. After completing the course, please choose MEADOWRIDGE as the organization.
Parent, Teacher, Student Conferences
Parent, Student, Teacher Conferences are happening on Wednesday, October 20 from 10:30am to 7:00pm and Thursday, October 21 from 8:00am to 3:30pm. Registration will open on Tuesday, October 12 at 9:00am via SchoolSoft and will close Tuesday, October 19 at 12:00pm.
If you already have a SchoolSoft Account, enter your username (email) and password. If you do not have a SchoolSoft Account, create one using the 'Register Now' button on the homepage. To access a list of your child(ren)'s teachers, please visit the Meadowridge Hub.
Once you book your conference(s), you'll receive a booking confirmation email with the teacher's Zoom link. You will also receive a reminder email on the morning of your appointments with the Zoom link included.
If you have any questions related to booking conferences or accessing SchoolSoft, please contact Ms. Ula Jo at ula.jo@meadowridge.bc.ca.
Elementary School Conferences & Interim Reports
Each year just prior to the Elementary Parent-Teacher Conferences, we send home an Interim Report. Although it is early in the school year to report on specific curricular areas, we want to provide parents with some information on progress thus far, but not a detailed report. The Interim Report has information on the following three categories:
Level of Engagement (focus, organization, willingness to participate, etc.)
Social and Emotional (behaviour, communication, disposition, etc.)
Student Learning (academics, abilities, output, etc.)
Homeroom teachers will report "Satisfactory" or "Needs Support" in these categories. When a student has a "Needs Support", a comment will be included. Specialist teachers may also include a comment when they think it is important. The interim Reports will be sent home on October 14. The Interim Reports are intended to be a conversation starter for the Parent-Teacher Interviews the following week, so your specific questions can be answered at that time.
High School Parent Information Session: Supporting and Empowering your High School Child

High school families are invited to attend a parent information session on Friday, October 15 at 8:45am. Learn strategies for helping students successfully navigate their high school experience in a way that builds confidence, healthy habits, and resilience. RSVPs are required to attend and can be submitted online.
Support the upcoming Diwali Celebration
The Diwali parent volunteers are accepting donations in support of the upcoming Meadowridge Diwali Celebration on Wednesday, November 3. Donations will help facilitate in-class activities for our students and allow us to purchase festive décor to dress up the school for the special occasion.
Please click here to make your donation. If you are interested in joining the planning committee as well, please join the WhatsApp Group by clicking here and introduce yourselves as you join.
Photo Retakes are November 1
Photo retakes are on Monday, November 1. If your child requires retakes, please ensure they have their Photo Expressions card with their individual access code on this day.
Parking Lot & Neighbourhood Traffic
Traffic and parking continue to be a matter that we need to address and ask for your help in solving. Even our students are aware of the challenges. Last year, as part of a CAS project, Daphne L. (Grade 12) created a short educational video to guide drivers on the "rules of the road".
In recent weeks, I have had several of our neighbours reach out to me with their concerns about drivers from our school. These concerns have largely been for those using 238B Street and Abernathy Way to access the school. This route has a bicycle pathway and two playgrounds with 30km/hr. speed zones. These neighbours have indicated that some drivers are driving much faster than that and are sometimes ignoring pedestrians and crosswalks. There are also reports of parking in front of people's driveways and fire hydrants, doing U-turns in the middle of the street and blocking traffic by stopping in driving lanes. When asked what can be done, I have indicated that as with all driving-related issues, they should contact the RCMP. As a result, you may see increased patrolling and violation tickets.
Another concern is the Kiss N' Go area on campus. We have an increasing number of vehicles arriving mid-afternoon and parking until 3:30pm. This area needs to be reserved for emergency and delivery vehicles throughout the day. After Thanksgiving, we will be asking you to park in the parking lot to wait for dismissal. The Kiss N' Go will be coned off and open for parking at 3:10pm.
Again, I would ask for your cooperation in keeping all of us all safer.
Terry Donaldson, Deputy Head of School
COVID protocols and athletic fans
Parents are asked to please continue emailing Mr. Spurgeon if planning to attend a Meadowridge indoor competition (i.e., volleyball). For outdoor games (i.e., soccer) at Meadowridge you can attend without emailing but can only use the backfield washrooms and may not enter the school. So far, this has been successful and manageable, and we appreciate parents' support to make this happen!
Road games are much more challenging as each school has different rules and there is no guarantee you can enter other venues. Please continue to email Mr. Spurgeon a few days in advance if you hope to attend an away game and he will confirm if you are able. Do note that the local public high schools are not allowing anyone in other than the players and coaches, so this means no parents at road games for Junior (Grade 9 and 10) Girls Volleyball. For outdoor road games at a community field (i.e., Beaconsfield, Dugald Morrison Park, etc.) you do not need to email, but if the game is being hosted at another school campus you must.
Parent Guild reminder: two executive positions are up for re-election, looking for nominations
Would members of the Meadowridge Parent Guild take notice that the Annual General Meeting will take place at 7:00pm on November 2, 2021. As there is a quorum requirement it is our hope that all members attend.
A member is "2. Every parent/legal guardian with a child at the school is automatically a member of the Parent Guild."
Nominations for the 2-year term position of Chair and Secretary will be accepted via email to guild.chair@meadowridge.bc.ca, via email to danielle.christensen@meadowridge.bc.ca, or in writing to the school front office until October 31, 2021.
https://meadowridge.schoolsoft.com/login.jsf

High School Parent Info Session
Thanksgiving (School Closed)
Monday, October 11
🔗 Useful Links & Resources
FUN FACT: Apples are 25% air, which is why they float in water.
MEADOWRIDGE SCHOOL
12224 240th Street Maple Ridge, BC V4R 1N1